THE SELF-ANALYSIS WORKSHOP
Start understanding yourself with the fundamental concepts of psychodynamic theory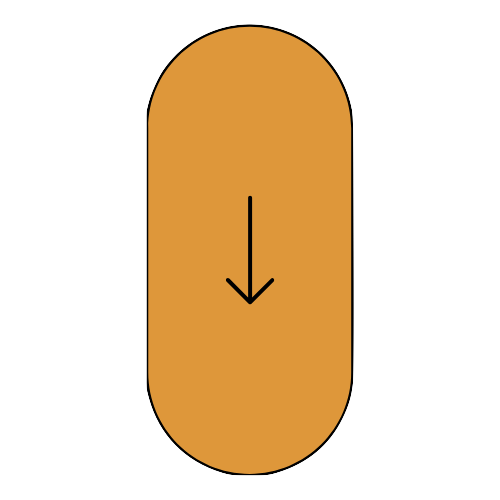 Curiosity is calling
Inspired by Karen Horney's book "Self-Analysis", I want to introduce you to modern and perennial psychodynamic concepts to help you understand yourself a bit better.
From the beginning, psychodynamic theory was never just meant for treating mental illness.
Psychodynamic theory was meant to help people understand themselves more fully and therefore experience more freedom, meaning, & agency.
Who am I to tell you anything about this?
Hi, I'm Alina! A German Psychologist (Psychology, MSc.) and Psychodynamic Psychotherapist in Training.
I'm by no means a master psychotherapist (at least not yet) but sometimes we learn best from people who can still relate to what it was like to not understand.
I study and apply psychodynamic theory everyday in my work as a psychologist in a psychiatry on a private psychodynamic ward. This has allowed me to treat dozens of patients under supervision and experience the power of the psychodynamic approach live and in action.
I've been creating content on Youtube around psychodynamic theory for a while and love making these perennial theories accessible for everyone.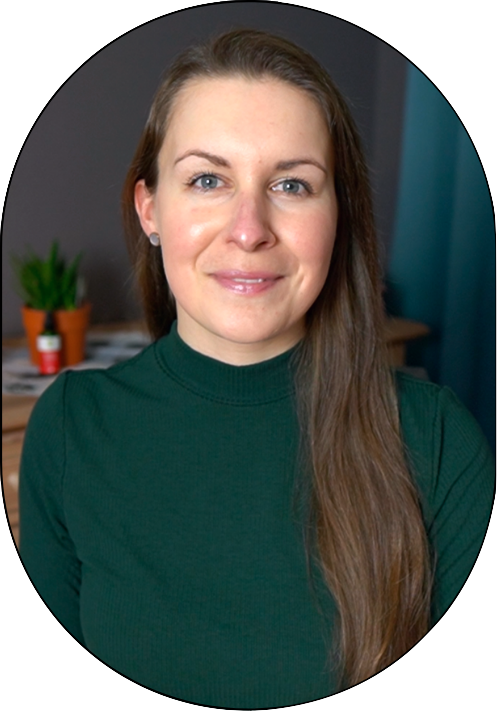 I know that self-awareness is hard
We often don't understand ourselves because part of our inner processes are unconscious.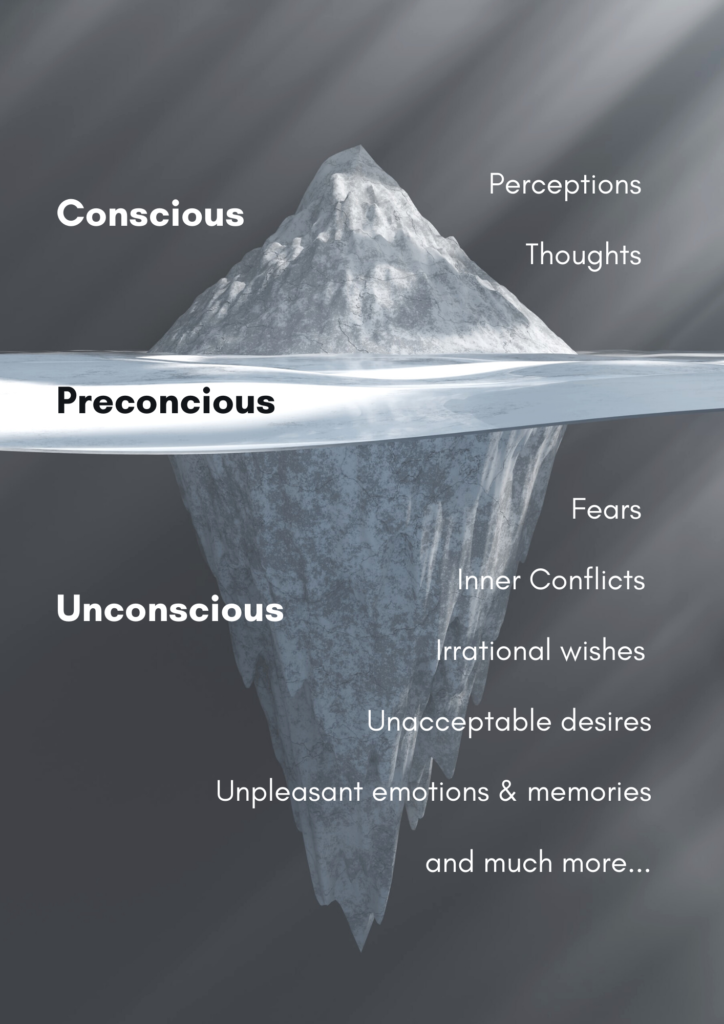 We like to think that we are rational people, aware of what we want, and that we make decisions based on logic. But that is rather wishful thinking. More than we like to be true, our life is guided by unconscious emotions, needs, and ideas.
Starting with Freud, psychodynamic thinkers spend a lot of time exploring unconscious inner processes, so that we stand a chance to understand our unconscious…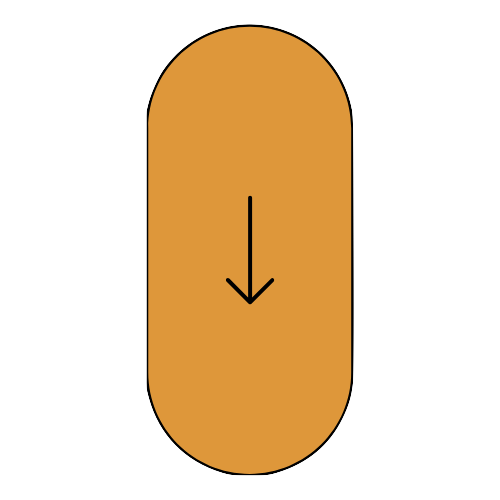 Which is what I want to teach you about in
The Self-Analysis Workshop
This is not theory for theory's sake. It's a over 100-minute long workshop where we focus on psychodynamic concepts that you can apply to your own self-discovery journey. We'll cover the following topics:
The (Dynamic) Unconscious
The reason we sometimes don't understand ourselves is because part of our inner processes are unconscious. We'll cover the nature of the dynamic unconscious and how development plays into it.
The Inner Conflict
Life is made out of seemingly contradictory needs and navigating those can be tricky. We'll cover seven of the possible inner conflicts and what neurotic and disfunctional solutions can look like.
Defense Mechanisms
Defense mechanisms help us to fend off anxiety and not think constantly think about that terribly embarassing thing we did some time ago (now that you're thinking about it, yes, that one). But they can also hinder our self-discovery process. We'll cover how to spot them.
Self-Exploration
We'll cover the method of Free Association and look at simple ways to explore your biography + values to learn more about yourself.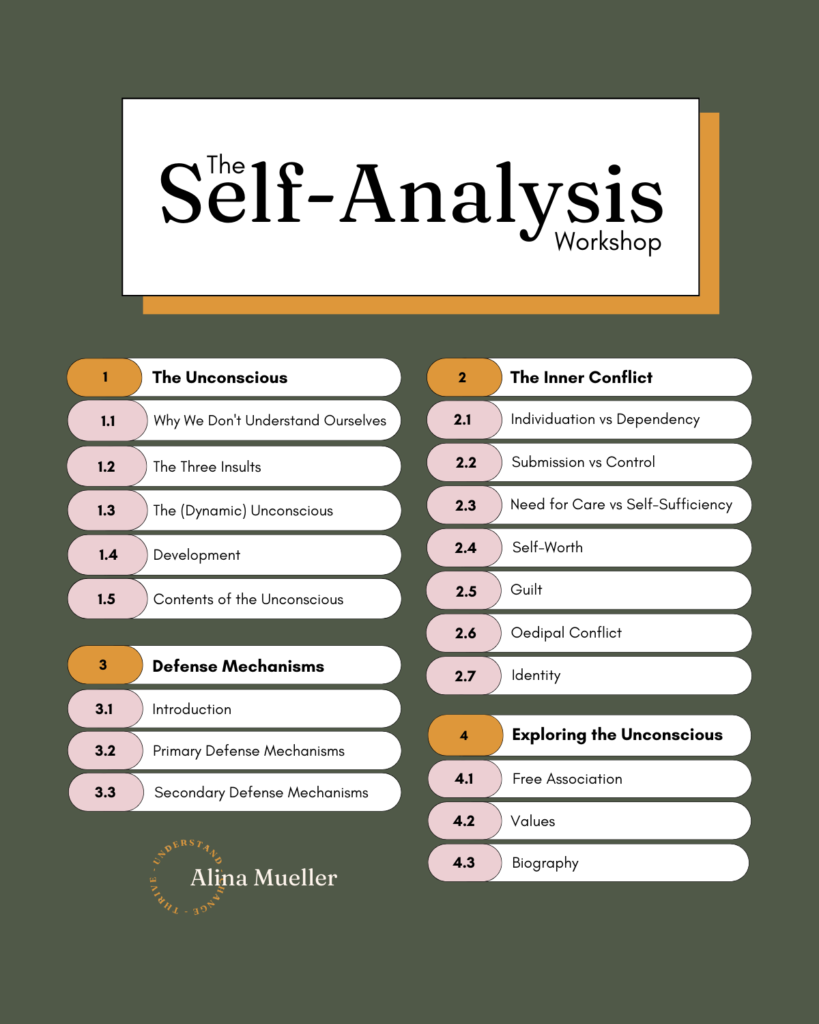 Here is exactly what you'll get
The Nuts and Bolts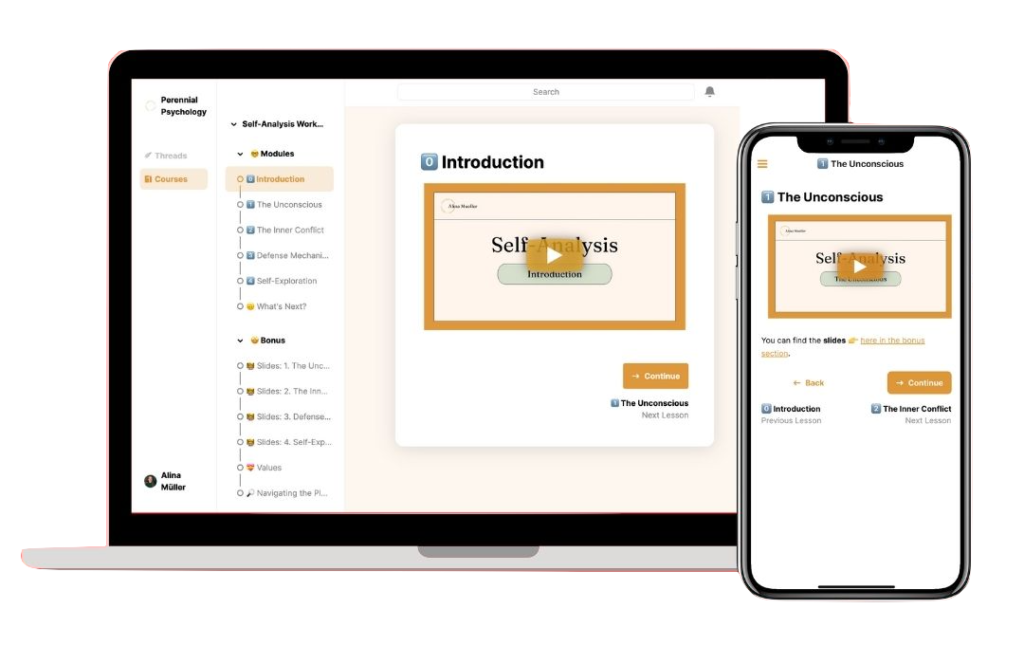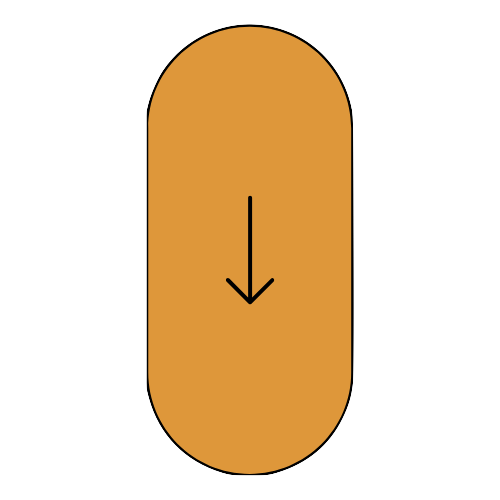 Disclaimer: This workshop is in no way, shape, or form a substitute for psychotherapy. If you require diagnosis or treatment for mental health issues, please consult a mental health professional 😌
Price: $49
(plus sales tax or VAT depending on your location)
HAVE QUESTIONS BEFORE SIGNING UP?
Send me an e-mail at alina@alinamueller.com with the subject line "Self-Analysis Workshop"
BUT check the Frequently Asked Questions first: